Every day, millions of people around the world find themselves living in near unimaginable conditions, without a proper source of food and nutrition.
During the Holy month of Ramadan, WF-AID aims to tackle starvation within some of the most heavily-deprived parts of Asia, Africa and the Middle East.
Through your donations, you can make a real difference to the lives of vulnerable people – including widows, orphans and the elderly – in 20 countries around the world.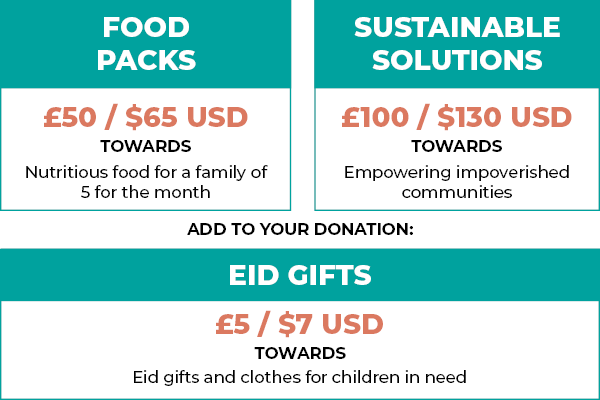 For more information on Ramadan Relief please
click here